The speakers for this meeting are Roger ter Haar QC and Murray Armes MAE. They will be considering the effects of conflicts of interest from the perspectives of arbitrators and expert witnesses:
what is a conflict of interest
are the issues the same for arbitrators and experts?
how to manage a potential or perceived conflict
does a conflict preclude you from a case?
They will also be considering the two recent cases of Halliburton and Secretariat International which highlighted some of the pitfalls for both arbitrators and experts.
This meeting is being held jointly between The Academy of Experts and the Worshipful Company of Arbitrators.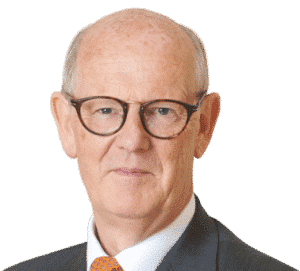 Roger ter Haar QC
Roger practices from Crown Office Chambers as an international arbitrator covering Construction, Engineering, Insurance, re-insurance, Energy, Shipbuilding and Professional Negligence.
During a career spanning over 40 years as an advocate, he appeared as leading counsel in many cases in these areas before trial and appellate courts and arbitral tribunals, including a number of high-value international arbitrations in London, Paris, Geneva, Muscat, Dubai, Qatar, Hong Kong, Singapore, Perth, New York and Washington D.C., and included claims where the amounts at stake were in billions of dollars.
He has vast expertise in the areas of major infrastructure works, Energy (including notable experience including wind farm and Oil & Gas disputes), contracts for the sale of oil, claims related to waste disposal plants and claims relating to contracts for the construction and maintenance of power stations. Additionally, his experience covers allegations of negligence against financial service advisors, insurance brokers, underwriting agents, doctors, solicitors, barristers, surveyors and valuers, architects, engineers, quantity surveyors, patent agents, educational psychologists, teachers and others.
Roger's appointments include presiding arbitrator, tribunal member and sole arbitrator, principally (though by no means exclusively) in ICC, LCIA, DIAC and SIAC. Arbitral seats have included London, Dubai, Oman, Singapore, and the Caribbean. His appointments have involved a wide variety of governing laws, including the laws of England, Hong Kong, Australia, and India as well as Sharia law.
Murray Armes
Founder and Managing Director of Sense Studio Limited, Murray has enjoyed a diverse and rewarding career in the international construction industry. Specialising in dispute avoidance and resolution, he is a FIDIC President's List international adjudicator and on the arbitration, adjudication and mediation panels of CIArb, RIBA, RICS and CEDR, among others, working on significant appointments relating to construction disputes. His verifiable track record in dispute avoidance influences his work as a Dispute Board Member and he is a past President of Region 2 of the Dispute Resolution Board Foundation. Murray has been appointed as Dispute Board Member for the €17bn ITER Project and also for the High Luminosity Project at CERN.
An established Chartered Architect, Arbitrator and Expert Witness, Murray has worked on major global projects in sectors such as aviation, healthcare, and retail, as well as being involved in engineering projects and commercial interior design. As an expert, he has been instructed on cases involving some of the most complex projects and highest value disputes in the world, covering almost every aspect of the design and construction of building projects and professional negligence for contracts in the UK, Europe, Middle East, Africa and Central Asia. Alongside the company's many appointments, Murray delivers conferences and seminars in dispute avoidance and resolution and has contributed many articles within academic journals, industry newsletters and professional guides, and takes an active role as an academic tutor and participant in international mediation and arbitration competitions.